Language in Educational Contexts
Natalie Keefer

University of Louisiana at Lafayette

Michelle Haj-Broussard

University of Louisiana at Lafayette
Keywords:
linguistic theory and methods, language ideology, language learning practices
Abstract
The purpose of this special issue is to provide a space for scholars to disseminate theory and research about the influence of language in educational contexts. In this issue, we curated articles that address topics related to how language serves as a defining or decisive factor in education and schooling. In our introduction to this special issue, we provide an interpretive overview of the articles and offer an explanation of their relevance for understanding the complex nature of contemporary education. Salient topics include: critical analysis of discourse, linguistic landscapes, Natural Semantic Metalanguage, language ideology, politics and educational funding, funds of knowledge/identity, and definitional caveats related to language learning pedagogies in divergent contexts.
References
References are shown in the text.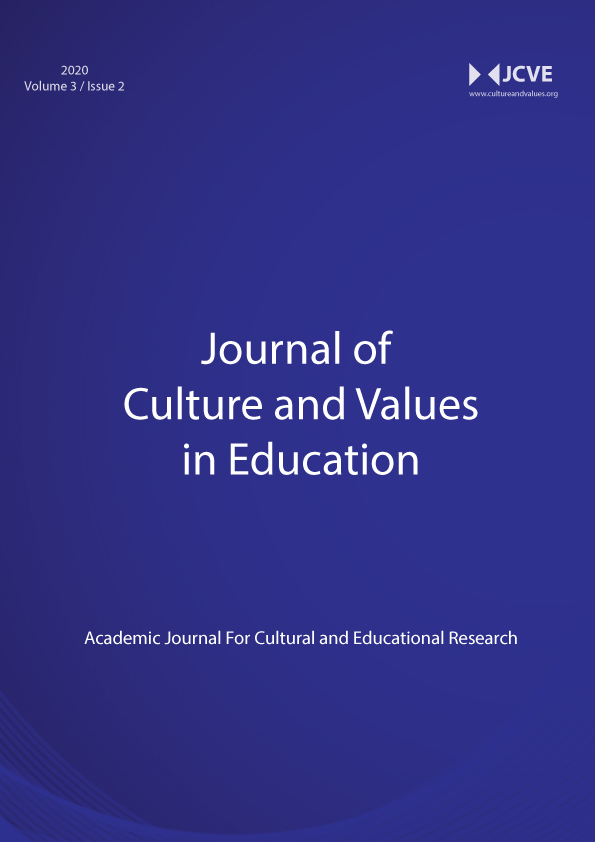 How to Cite
Keefer, N., & Haj-Broussard, M. (2020). Language in Educational Contexts. Journal of Culture and Values in Education, 3(2), 1-12. https://doi.org/10.46303/jcve.2020.9
Copyright (c) 2020 Journal of Culture and Values in Education
This work is licensed under a Creative Commons Attribution-NonCommercial-NoDerivatives 4.0 International License.