Narratives of Racial Reckoning: Oppression, Resistance, and Inspiration in English Classrooms
Joanelle Morales

Nick Bardo

Colorado Mesa University
Keywords:
Critical Conciousness, English Language Arts, Teacher Education, narrative inquiry
Abstract
This narrative inquiry traces the experiences of five racially and ethnically diverse English Language Arts teachers as they move from their university coursework in a teacher education program to their student teaching and then into their first years teaching in a large urban school district in the Southeast. Through narrative inquiry, these teachers describe how language was/is used as a tool of racial oppression in their professional lives, how language served as resistance to racist discourses in their classrooms, and furthermore how language functioned to inspire through the disruption of racist discourse. These narratives illuminate the intersections of race, ethnicity, language, education, and power and how teachers can both disrupt and sustain canonical narratives and discourses.
Downloads
Download data is not yet available.
References
References are shown in the text.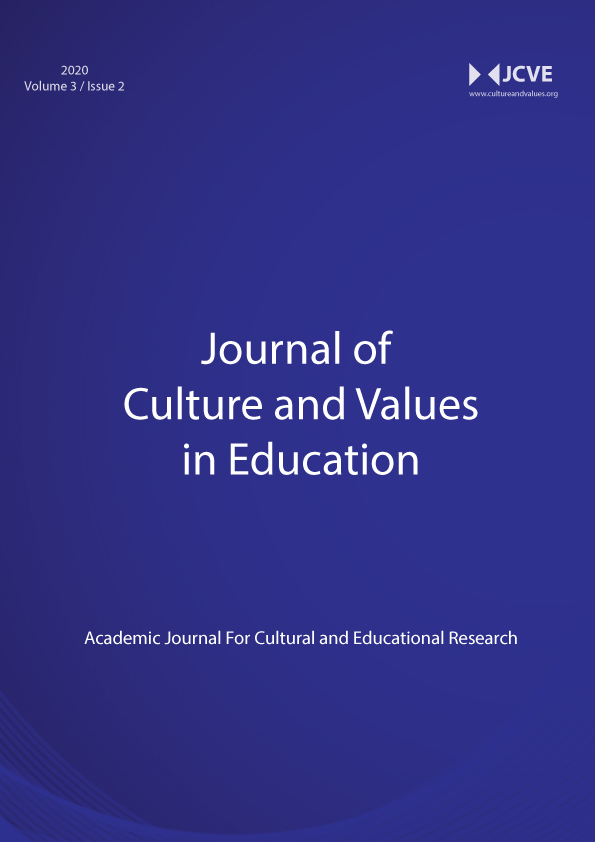 How to Cite
Morales, J., & Bardo, N. (2020). Narratives of Racial Reckoning: Oppression, Resistance, and Inspiration in English Classrooms. Journal of Culture and Values in Education, 3(2), 138-157. https://doi.org/10.46303/jcve.2020.17