Teacher Educators as Disruptors Redesigning Courses in Teacher Preparation Programs to Prepare white Preservice Teachers
Shamaine Kyann Bertrand

Illinois State University

Kisha Porcher

University of Delaware
Keywords:
teacher preparation, pre-tenure faculty, critical race theory, self-study, Black faculty
Abstract
Many institutions of higher education, and their teacher preparation programs, have mission or core value statements that include terms such as diversity, equity, or social justice. The terms are meant to suggest an inclusive approach but it's often difficult to see how those terms are operationalized. As two Black pre-tenure faculty members working in predominantly white institutions (PWIs), we have pushed our teacher preparation programs to go beyond putting keywords in mission statements and provide ways to follow through so future teachers can enact the concepts in their classrooms. We use Self-Study in Teacher Education Practices (S-STEP) and Critical Race Theory (CRT) to make meaning of our own narratives, the systems that negatively impact people of color, and signaling words within our teacher preparation programs. We use the data from our personal narratives to discuss ways junior faculty can act as disruptors to ensure white preservice teachers are better prepared for the field.
References
References are shown in the text.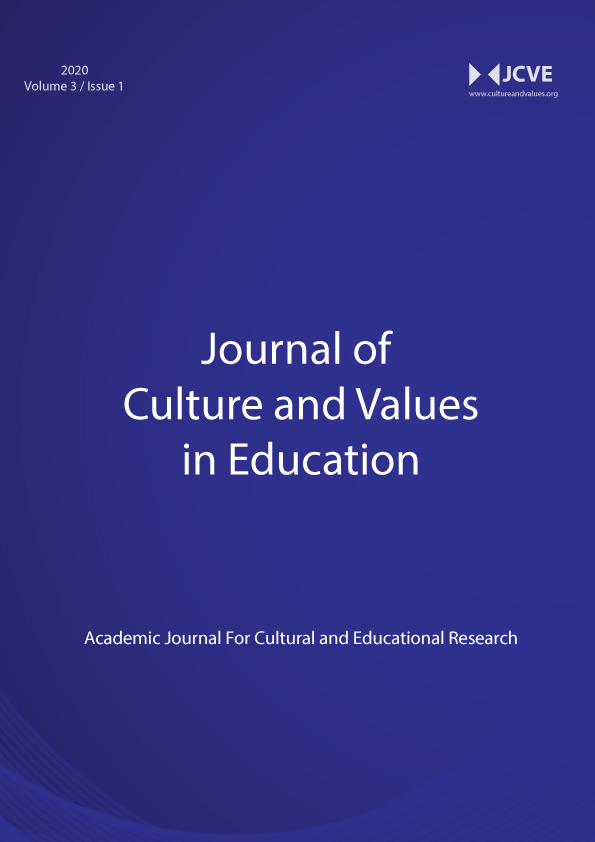 How to Cite
Bertrand, S., & Porcher, K. (2020). Teacher Educators as Disruptors Redesigning Courses in Teacher Preparation Programs to Prepare white Preservice Teachers. Journal of Culture and Values in Education, 3(1), 72-88. https://doi.org/10.46303/jcve.03.01.5