The cultural dimensions of information use: A focus on the experience of Emirati students in higher education
Helen Weston

Queensland University of Technology
Keywords:
culture, Hofstede, information use, mixed methods, cultural dimensions of information use
Abstract
Upon transitioning to higher education, Emirati students bring their cultural values and sentiments into the teaching and learning environment. Using the Explanatory Sequential component of the mixed methods approach, this research focused on Emirati students enrolled in higher education. The exploration of national culture revealed insights into how information use is experienced. This research provides empirical data contributing to the discussion of how culture intersects with information use in higher education. New contributions underpin the relationship between culture and information use. They also support the design and implementation of pedagogical approaches that recognize the cultural diversity of learners.
Downloads
Download data is not yet available.
References
References are shown in the text.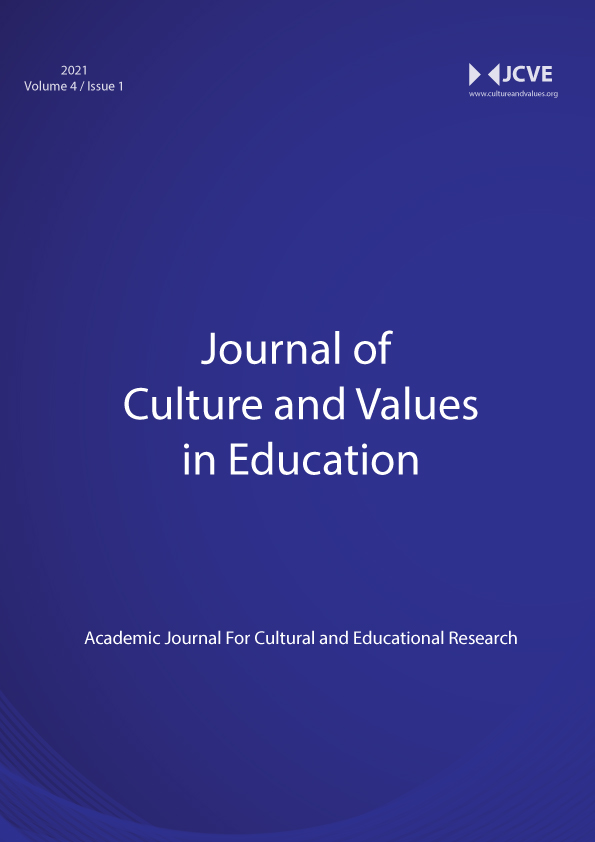 How to Cite
Weston, H. (2020). The cultural dimensions of information use: A focus on the experience of Emirati students in higher education. Journal of Culture and Values in Education, 4(1), 116-134. https://doi.org/10.46303/jcve.2020.8