From Brain Drain to Brain Gain: The Battle Against Talent Drain
Peter Ndiangui

Florida Gulf Coast University
Keywords:
retention, talent drain, smart growth, smart cities, brain gain
Abstract
Building an enabling scientific community of educated or professional people is a growing focus for many American cities. The retention of home-grown graduates increases the intellectual capacity in a region. Arising from technology-driven accelerated growth, the geographical mobility of young skilled workers has become a key issue in recent studies, attracting the attention of both academics and policymakers. The purpose of this paper is to investigate the factors that influence the retention or draining of graduates from a mid-sized higher education instruction's Child and Youth Studies (CYS), an innovative transformational educational program. The program is focused on developing a socially entrepreneurial mindset on the part of the learner. The study is also aimed at identifying how urban areas in southwest Florida would work toward retaining a large pool of young innovative graduates and enjoy the benefits of smart growth. The data for the study was collected by sending out a survey to 115 current students or those who are about to graduate. The selected 50 (43.5%) participated in the study by completing the survey. The data was analyzed using several descriptive statistics. Several retention factors were identified. They included socio-economic and recreational factors. The research found that the majority of the graduates left not just because it was not easy to find competitive-paying jobs in the region but rather because of lack of awareness of the availability. Other significant factors included inadequate housing, lack of support for their entrepreneurial incubators, and poor public transport. It was also evident that a large number of potential local employers were not aware of the benefits of hiring the CYS graduates. Greater involvement of college students and recent graduates in the community projects would increase retention. It is proposed that each of the SW Florida cities should develop policies that will make them more attractive to the graduates. They should also identify ways of increasing awareness of opportunities available for the graduates in the region.
Downloads
Download data is not yet available.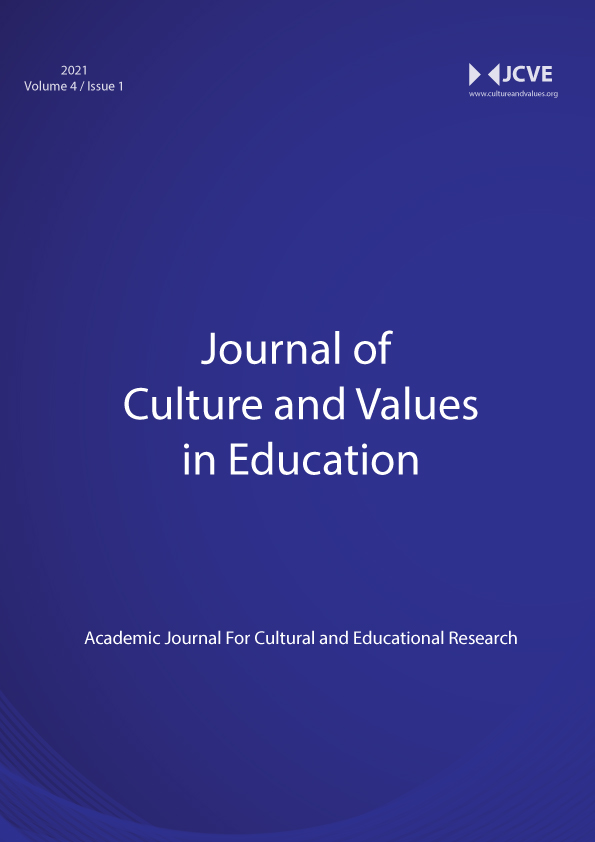 How to Cite
Ndiangui, P. (2020). From Brain Drain to Brain Gain: The Battle Against Talent Drain. Journal of Culture and Values in Education, 4(1), 34-48. https://doi.org/10.46303/jcve.2020.5