A Value and Character Educational Model: Repercussions for Students, Teachers, and Families
Jorge Gabriel Berges Puyo

UNED
Keywords:
values education, character education, educational leadership
Abstract
The aim of this article is to provide some insight on the implementation of a series of values in the educational system. The approach sought is holistic, considering that we weigh the effects of those values not only related to students and teachers, but also to families, government, and school administrators. This approach is new since many values and character education studies are centered on either students or teachers, or both. Also, this article tackles the concept of values and character education, adding the review of several related studies, providing valuable information about the benefits and advantages that this educational model offers based on the expectation that those values must be present in all factors of the learning process. Finally, this article delivers a reflection on those same elements with the goal to use it as a thought-provoking tool to consider more solutions to help students face academic challenges and those related to life.
Downloads
Download data is not yet available.
References
References are shown in the text.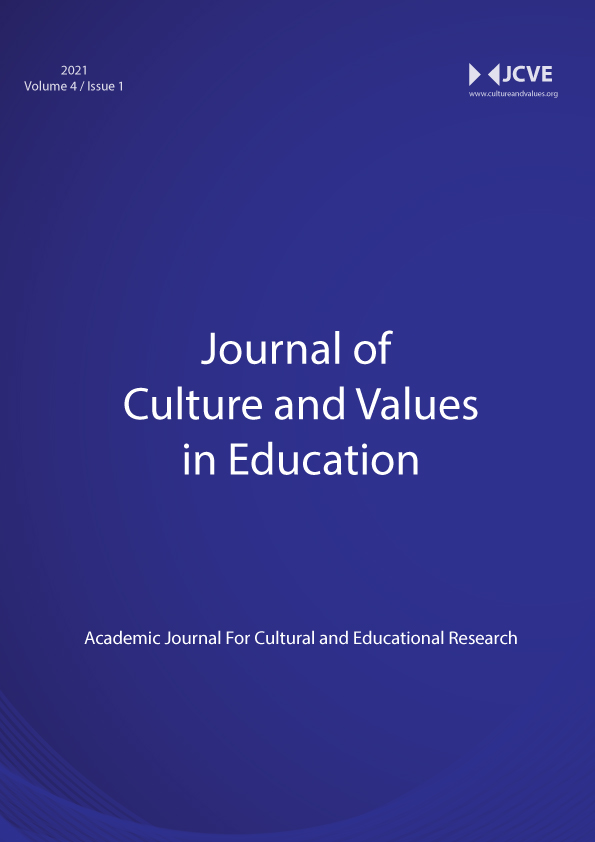 How to Cite
Berges Puyo, J. (2020). A Value and Character Educational Model: Repercussions for Students, Teachers, and Families. Journal of Culture and Values in Education, 4(1), 100-115. https://doi.org/10.46303/jcve.2020.7
Copyright (c) 2020 Journal of Culture and Values in Education
This work is licensed under a Creative Commons Attribution-NonCommercial-NoDerivatives 4.0 International License.