Editorial 2019: (2)2
Keywords:
Journal of Culture and Values in Education
Abstract
As the Journal of Culture and Values in Education (JCVE), we are excited to be with you through the second issue of 2019. We would like to extend our appreciations to all who contributes by submitting or reviewing manuscripts or have been readers of JCVE. This is an international, peer-reviewed, open-access academic e-journal for cultural and educational research. The journal is published  regular issues twice a year (June & December) in online versions. The overarching goal of the journal is to disseminate origianl research findings that make significant contributions to different areas of education, culture and values of different societies. The aim of the journal is to promote the work of academic researchers in the humanities, cultural studies and education. In addition to our goal of providing free on-line access to the new journal, we also feel strongly about the necessity of its being very high quality.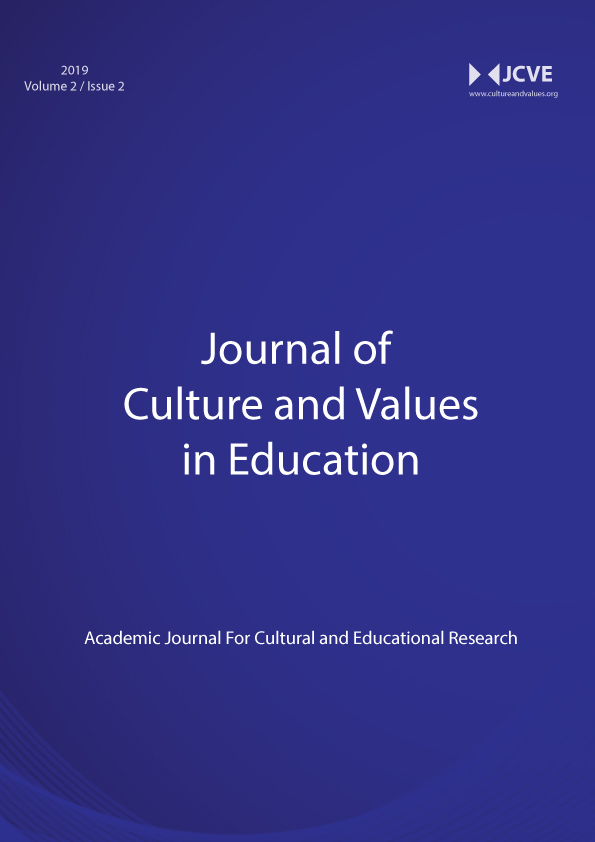 How to Cite
Tarman, B. (2019). Editorial 2019: (2)2. Journal of Culture and Values in Education, 2(2), i-iii. Retrieved from https://cultureandvalues.org/index.php/JCV/article/view/39